News update on RRVA
Quite a lot has happened at RRVA since my ftp issues meant I couldn't post for ages! Apart from the fact that I'm sadly proud of my inner geek for sorting the problem out myself (yay me!) I have also started to run the
Leicester Hub
of
Creative Boom
- an online magazine for creatives - that I urge you all to read regularly!! Not because I try to keep the Leicester part relevant but also because the wonderful Katy Cowan who runs the main site has it jammed packed full of interesting and useful articles that concern the creative industries!
I have attended the Cafe Creatif at the LCB Depot for the first time on Thursday 19th
November and met some really interesting people. Incidentally I also was interviewed and filmed for Global Entrepreneurship Week which I hope doesn't look too embarrassing when it becomes available!!! I'll post a link when it does but please promise not to laugh. I am also now in discussion with Enterprise UK about several opportunities, as a result of this event, but that's all hush hush until something actually comes of it!
Phoenix Square, the new Digital Media Centre, in Leicester also launched on Thursday 19th November and I went to have a look around. Its a very impressive building with some very interesting and exciting exhibitions on at the moment. I will be there again tomorrow as I head to Creative Coffee Club at 10am in it's new home. So onwards and upwards here at RRVA!
Oh and MOST importantly look out for me wearing a pair of these at an event near you soon !!!!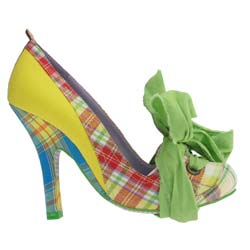 Labels: cafe creative, creative boom, creative coffee club, networking, RRVA